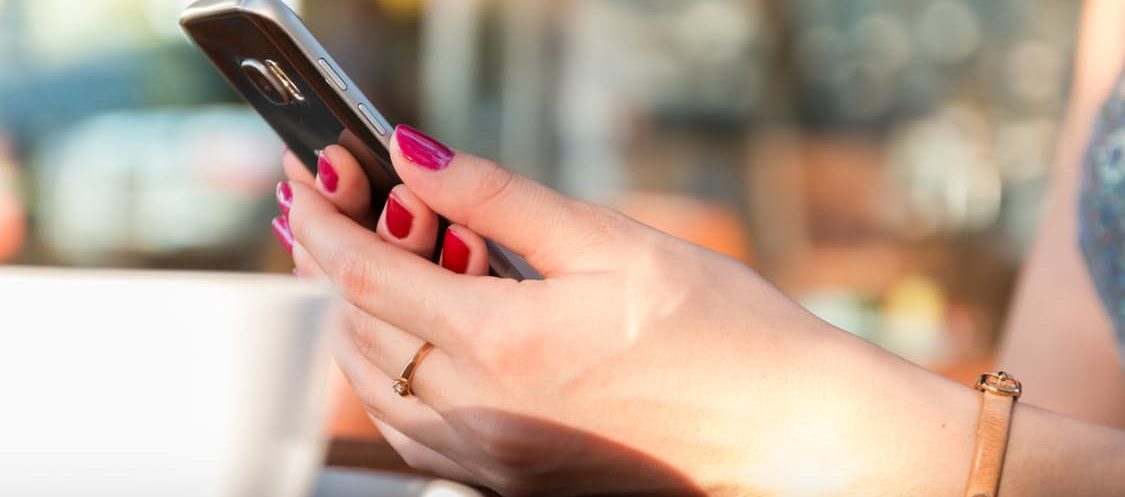 Consumers are increasingly making decisions "in the moment."
If you're not there to meet their needs, someone else will be.
The rise of mobile has increased the power of connectivity. Consumers want information immediately and often act "in the moment". Google calls these "micro-moments" where consumers make multiple, perhaps even hundreds, of small decisions along their journey toward a solution. It's a critical time when consumers are open to the influence of brands. Albeit, the right type of influence. Their expectations for accessing highly-relevant information is high, and their patience is low.
When it comes to researching medical procedures, a patient's decision to move forward is even more emotional and momentous. As such, it is important for practices to consider how they are catering to micro-moments. It starts with a clear understanding of the patient's emotional needs and how you can be there in meaningful ways.
Consider the guy who is running late and frustrated that he has to put in his contacts before heading out the door. Or the woman who is putting on her makeup and sees some wrinkles that she feels are becoming harder to cover up.
It's in these moments when prospective patients are frustrated or dissatisfied, etc. and they decide to take action.
So what can you do to captivate patients in micro-moments, particularly when it comes to the phones? Be there and be useful.
Be There
What ways are you available to new patients? Hopefully patients can easily find your website and it serves as a reliable resource with information about your physicians, procedures, and what makes your practice unique – all critical for patients to look through in their research process. However, when they're ready to pick up the phone and make that first call what happens?
The average practice misses 34% of calls, and only 15% of prospective patients actually leave a voicemail. That means not being there for your patients when they call is likely costing you thousands in wasted marketing dollars and new business.
During business hours, at least one staff member should be assigned to the phones as their top priority. They should be able to give time to callers in addressing their "micro-moment" needs, without rushing them off the phone.
But what about evenings and weekends?
---
Roughly 50% of patients research
outside of business hours

such as after work or on weekends

---
Practices usually find it difficult to staff during these times, which is why our clients see great success with our First Contact program, which allows them to customize the hours needed for extended coverage. After work or on weekends is often when patients are able to time to focus on their personal lives.
Highlighting extended hours and your availability on weekends can prompt patients to take action now, versus waiting until you are open, in which case that critical micro-moment may pass.
We highlight our availability 7 days a week at the top of our website and on our Contact Us page, so visitors know we are there when they need us.

Be Useful
Many practices try to "be there" for callers by hiring an answering service. Sure, the phone is answered by a live person, but if that person only takes a message and isn't able to provide answers or build rapport the patient is seeking, the caller might as leave a voicemail.
---
---
By 2018, calls to US businesses driven by mobile search
are expected to grow to 73B.
57% of smartphone users would call a business after searching for information on their phone
because they want to talk to a real person.
---
What practices miss here is the connection. The key ability to address the patient's emotional needs with relevant information that helps them make the decision to move forward more quickly and with greater confidence.
Even if the patient is still not ready to book an appointment, sending additional information can be very valuable for when they are.
OptiCall's staff is trained to answer specific details about your practice and the medical procedures you offer with the goal to entice the patient to book a consultation right then and there. The result: more booked appointments. In fact, OptiCall clients see an average of 15-25% increase in revenue.
The Cost of Missing Micro-Moments

We already mentioned the cost of not answering phones alone can be a significant waste in marketing dollars and of course, the loss of new business. But another major problem is if you aren't there or useful to your patients, your competitors will be. Patients have plenty of options to choose from, and practices that maximize the micro-moment will no doubt thrive.
Let us help
Our First Contact program ensures you never miss a lead and new patients are always in the best hands.