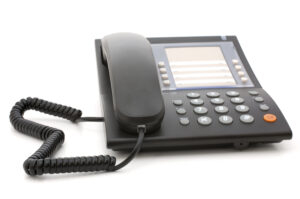 If your practice is like many others, you're spending a lot of time, money, and effort trying to get new patients to call in for a consult.
Today's medical practices that are running a mix of TV, radio, internet, print, and social media ads are spending thousands of dollars every month, and hundreds of dollars per patient, just to get the phone to ring.
After all of that, the average practice misses 34% of calls.
What a waste.
Why so many missed calls? Typically, the telephone will take the lowest priority in a busy office as the practice staff are handling patients who are physically present, already on the phone with another patient or practice, responding to the needs of the doctors, and handling time-sensitive requests. It is easier to call a patient back when they can instead of being available when a call comes in. Patients also find it more convenient to call after work or on weekends, when your office is likely closed.
However, for the prospective patient who has debated, analyzed, and researched a procedure for weeks or months and is finally ready to take the next step by calling you, the words "please leave a message" can make them either rethink their decision, or call elsewhere very quickly. In fact, data shows a measly 15% of prospective patients actually leave a voicemail.
A patient's decision to move forward with an elective medical procedure is an emotional one. Patients believe they have plenty of options to choose from, and practices only really begin to differentiate themselves among the competition when the patient first experiences the practice with the initial phone call.
It's at that point when they go from "thinking" about the procedure, to "getting a feel for your practice." They want to gauge if your practice is friendly, personable, knowledgeable, and most importantly, whether or not you seem to care about them. You can say all of that on your website, but when a patient reaches a voicemail, they simply don't feel it from you.
A practice can use a standard answering service to take a message, but it sounds like we are running into the same issue – patients are interested in moving forward with the procedure, and want to experience what your practice has to offer, but end up "leaving a message."
Perhaps the real "cherry on top" is many practices don't know their call volume or performance. (Yikes.) They aren't tracking calls. They aren't collecting patient contact information for follow-up. They don't know how many calls are actually converting to consults. They "don't know what they don't know" and that approach is pretty much a guarantee of lost revenue.
That's why OptiCall is 100% focused on converting more calls to consults. We conduct an initial free phone assessment of your practice that will evaluate multiple calls over a 2-3 week period and provide detailed metrics on current call handling and performance to help you understand where your practice can improve.

OptiCall helps ensure you capture the patients who are interested and ready to move forward with you as their preferred provider. Our specialized staff not only provides coverage when your staff is unavailable, they are trained to know the ins and outs of your practice to provide an excellent patient experience that sells your services. Our proprietary system tracks every call and records data to provide ongoing comprehensive reporting, so you can measure your return on marketing.
The best part: OptiCall clients see an average of 15-25% increase in revenue.
Let us help you maximize your marketing efforts to convert more calls to consults. Contact us to get started.